Meet the Lace Toupee miracle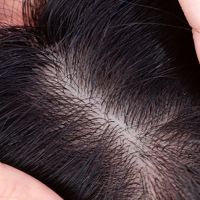 With our miraculous product LACE TOUPEE, you can regain your hair in the crown area that is lost due to some diseases, genetics or age progress, and restore your self-confidence.
WHO CAN USE LACE TOUPEE?
Alopecia
Trichotillomania
Male Pattern Hair Loss
Age-related hair loss on crown area
postpartum hair loss
Those who want to add volume to their hair;
Achieve excellent look with our lace toupees.
It can be seperated in all directions.
It has a real human skin look.
It is extremely light. (You won't even know it is there) .
100% Air & Water permeability
You can swim in the sea and pool without any concern.
We serve the whole world with our immediate delivery products in the desired color, size and density.
AYŞE DURMAZ
Customer
Indeed, the hair looks shimmery. Thank you very much for your care.
SEVDE GÜNGÖR
Customer
I have bought hair extension. I'm very happy with it. They are of high quality. I would recommend it.
İLAYDA SEVEN
Customer
I lost my hair due to my illness. Now, I have gained my self-confidence back. Thank you very much!
MELİSA CANSEVER
Customer
"There was an opening on my top. First I bought a toupee, then lace wig. I am very pleased. Service and quality are very good.
Thank you so much."
DUYGU ZÜBEYDE YÜCEL
Customer
"It was not until last month when I first experienced the lace wig. It is pleasing that the products I saw abroad are also in our country.
Mrs Didem was incredibly helpful.
I wish you a prosperous business."